WELCOME TO OUR TRAVEL BLOG
Traveling to and From the U.S – Your 2023 Checklist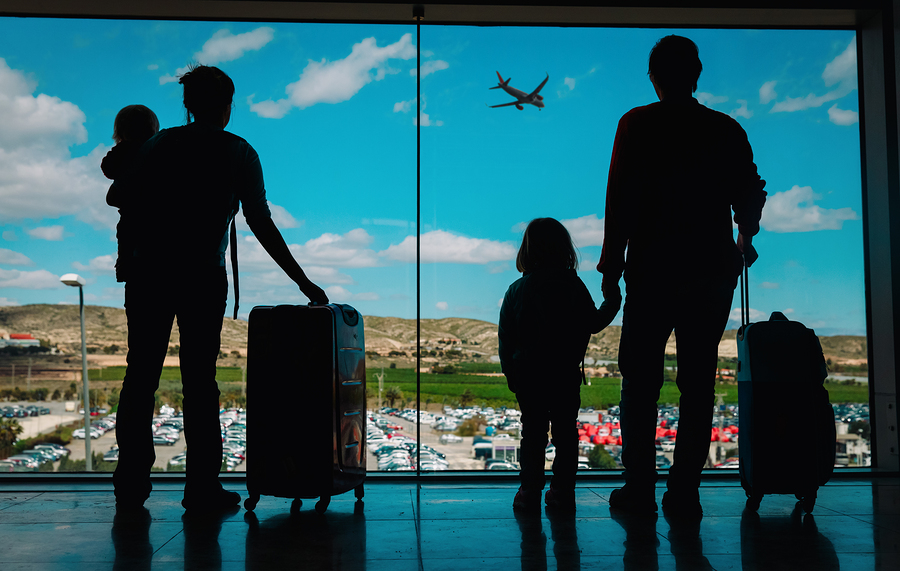 For many of us travel-lovers, it's been a long few years stuck on U.S. soil. Even if you were lucky enough to travel a little, you might have taken more car trips than you liked! But finally – the skies are open and you're free to roam about the cabin.
Whether you're planning a vacation or traveling for business, there are some things you need to know before you board your plane.
Here's what you need to be sure of as you travel to, from, and within the USA.
Health passport
Masks
Proof of Negative COVID-19 Tests
Passports
International Travel
**Restrictions change frequently. This article is current as of its written date of March 22, 2022. Please check the restrictions, rules, and regulations of the country you are visiting and the airline you are flying for the latest updates.
Health Passport
Do Americans need to be vaccinated to fly within or back to the USA? No, not exactly. A US citizen or legal visa holder may be allowed to travel back into the U.S. (or within the U.S.) without their shots. However, it's highly discouraged. 
While foreign travelers need to be fully vaccinated to travel to the United States, American regulations are laxer.
For a complete list of exceptions to the rules and to view the accepted COVID-19 list, click here.
Masks
Wearing masks in airports, on airplanes, and in other forms of public transportation is still required, so pack a few in your carry-on and change them if they get dirty.
Proof of Negative COVID Test
If you're traveling back to the U.S. by air (on an international flight), you need to prove you aren't infected with COVID-19. You need to take a COVID test within 24 hours of your flight's takeoff time. You must bring your test results with you to the airport. If your test is positive, you cannot fly.
If you've been in close contact with someone with COVID-19 or if you suspect you may have the virus, it's wise to get a COVID test and make sure it's negative before you travel.
What if I have already had COVID?
If you've had COVID, a positive result could show up on your test for months following recovery. So, you must get a note from your doctor that indicates you've had the virus and have recovered for those who have had the virus. Getting a doctor's note might take a little time, so don't wait until the day before to call!
Passports
Of course, you need to have your passport with you! Make sure all of your documentation – your COVID tests, letters from your doctor, and records – match the name on your passport. If the names don't match, the airline could deny you access to board the plane!
Traveling Internationally
However, don't forget that just because you can enter the U.S. without being vaccinated does NOT mean other countries are obligated to let you in. For example, many airlines are not allowing Americans to board planes without them and many countries require foreign nationals to be vaxxed for entry.
It's essential to check the rules of the country you're visiting if you're planning on flying abroad. In most cases, you'll need to show proof of immunization and negative COVID tests to enter foreign soil.
The Bottom Line
If you're a U.S. citizen, Green Card holder, or other legal resident, you don't have many travel restrictions. You can travel within the U.S. freely and just need a negative viral test to return if you're abroad. However, if you're a foreign national traveling into the United States or an American traveling abroad, you many need to meet their health criteria. In addition, everyone traveling into the USA at this time from a foreign destination will need a negative COVID test for entry.
The world is open! We're so excited! We're celebrating alongside our satisfied clients, pumped to take to the skies once again! 
Planning a surfing trip to Cali? Taking the mother-in-law to Dollywood? Boys' weekend in Vegas? 
We've got you fully covered with the best prices on business-class seats, flying anywhere your heart desires! So drop us a line, and we'll help you plan that overdue getaway — you know, the one you've been daydreaming about for two long years!