WELCOME TO OUR TRAVEL BLOG
​​Best European Vacation Destinations in 2023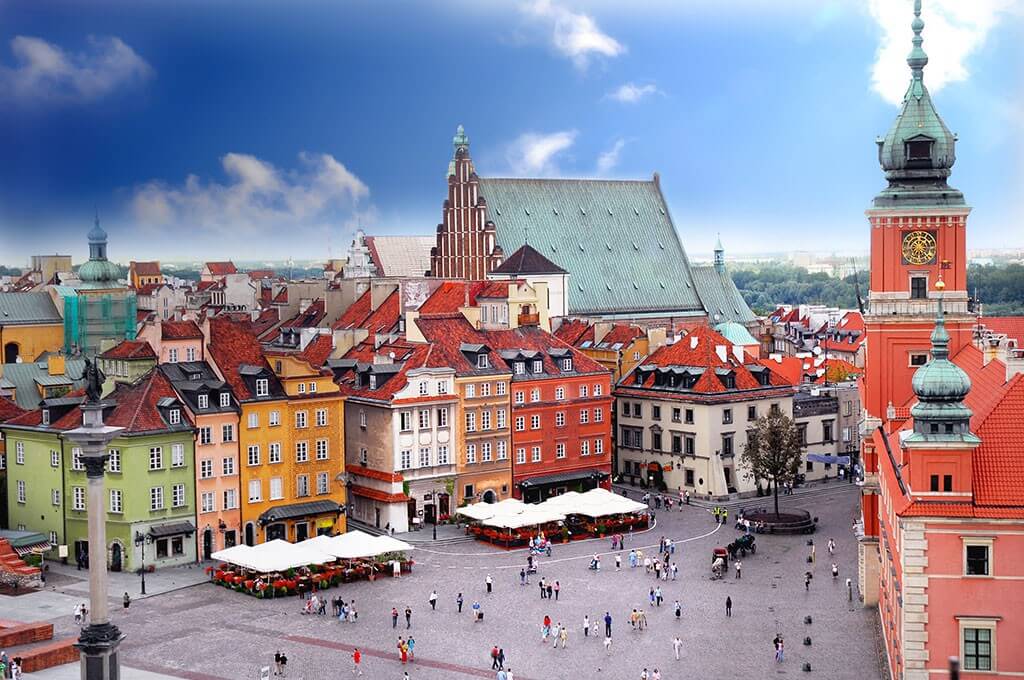 With the COVID-19 pandemic restrictions lifting around the world, you're probably excited to start globetrotting again. If you need some inspiration for travel destinations, we're here to help.
We've prepared a list of the best European travel destinations for you to visit in 2022. All you need to do is pick one that jumps out at you, and don't forget your proof of recovery of COVID or vaccination certificate.
Ljubljana, Slovenia
Ljubljana, Slovenia's capital, is one of Europe's hidden gems. The city has a rich history and culture, making it a favorite travel destination for adventurous explorers.
The city's architecture will leave you breathless. It's full of various complementary styles that are breathtaking when viewed together as a city.
Ljubljana's heart is full of pedestrian and bicycle-friendly streets, so you can't miss the opportunity to rent a bicycle and explore Ljubljana from a new point of view.
And if you're looking for a nice spot to rest after cycling or shopping, Ljubljana is full of fantastic parks. The biggest and most popular of these parks is Tivoli, but another fan-favorite is Zvezda.
If you're a nature lover, you'll also love Ljubljana Botanical Garden. With more than 4,500 different species of plants, it's a favorite stop for environmentalists worldwide.
Rome, Italy
Rome, the Eternal City, carries over 3,000 years of history in its cobblestone streets. If you can't get enough historical stories or art, you should visit it at least once or twice.
Rome is full of ancient ruins and architectural marvels. When in Rome, make sure you set aside a day (or two!) to visit the remnants of the 2,000-year-old temples and millennia-old cobblestone streets.
Ancient history is also well incorporated into the city, so you don't have to go too far for an exciting history lesson and display. The Colosseum, the Pantheon, and Via Appia Antica are just a few of the sites you shouldn't miss.
You'll want to treat yourself to Rome's three-course meals with wine at least once, since walking around the city will leave you drained. Make sure you set aside some time to sit back and relax like the locals. If you need some reference on how to do that, check out some of Rome's diversified quartieri (neighborhoods).
Barcelona, Spain
Barcelona is one of Europe's most diversified capitals. The city has a rich and distinct culture, and traditions nurtured for generations.
Barcelona is one of the few cities where you can mix the vibrance of a city break with a beach holiday. Its location makes it perfect for relaxation on the Mediterranean coastline during sunny days and incredible for walking through the colorful city streets at night.
You can't discuss Barcelona without mentioning its tasty cuisine. Visiting the city without trying out some tapas, traditional Spanish bar food, is the ultimate crime.
Barcelona is full of restaurants and exotic markets where you can taste the local specialties featuring unusual fruits and rare spices.
Istanbul, Turkey
Istanbul, Turkey's largest city, is a must-visit for everyone. Istanbul has it all; diverse scenery, culture, cuisine, tradition, and a great pace of life, for tourists and locals alike.
When visiting Istanbul, one of the first things you need to do is check out its stunning Bosphorus views. The Bosphorus Strait divides the European and Asian sides of the city. You can go on a public boat tour or rent a private boat as the best way to experience both sides of the town.
Make sure that you don't miss Istanbul's incredible sites, like the Maiden's Tower, the Topkapi Palace, and the Hagia Sofia Museum.
And if you have the time to extend your stay, you should visit the Cappadocia Region. Cappadocia is a celebration of colors and landscapes, where you can enjoy cave accommodation, hot air balloon rides, and other super fun activities.
Keep in mind that it's 770km from Istanbul, so you'll need to get there by bus, train, or an 80-minute direct flight from Istanbul.
Bon Voyage!
We hope that one or two of these cities have stuck out at you—and will make a great destination spot for your next vacation.
If you want to learn more about how you can get there on a business class flight at a great price, then be sure to fill out our business class deal finder, so we can get you a great deal on your flight!