WELCOME TO OUR TRAVEL BLOG
What to Expect When Traveling to Europe in 2023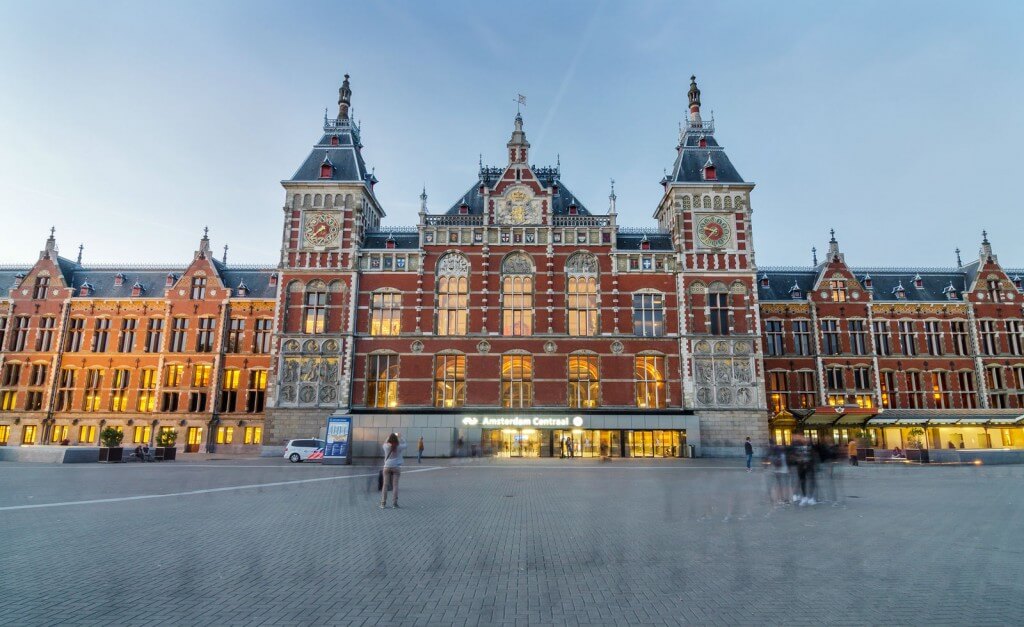 Some of the top travel destinations in the world will land you in Europe – from the stunning island beaches of Mykonos, Greece, to the iconic Matterhorn peak in Switzerland and everything in between, this content has 44 incredible countries that make a great addition to any bucket list.
As travel begins to resume and pandemic restrictions ease up, many are eager to head over to Europe to take in the amazing sights, food, and culture. But before booking your plane ticket, make sure you know what to expect when planning your itinerary.
Notable COVID-19 Restrictions
If you're travelling from the United States to Europe, you may be wondering what kinds of tests or documents you'll need to get to your destination. It's important to note that most countries in Europe currently require proof of full vaccination in order to visit.
In particular, the following countries have differing rules to be aware of:
Austria
For travel purposes, Austria requires proof of vaccination, recovery, or a negative Covid test in order to enter the country. However, once inside, many businesses (including hotels) require full vaccination – and a booster, if it's been more than 180 days since the last dose.
Denmark
Pre-arrival testing is not required to visit Denmark, however unvaccinated travelers need to be tested within 24 hours of landing.
Germany
While Germany allows all visitors, unvaccinated travelers will need to demonstrate an important reason for travel (which doesn't include tourism), and all parties will need to show proof of a negative result.
Poland
This country is currently marked as a Level 4 for COVID-19 cases by the CDC, the highest on the chart. Non-essential travel is currently restricted.
Portugal
Travelers entering Portugal will require proof of vaccination, proof of recovery, or a negative Covid test result prior to boarding.
Spain
Traveling to Spain is restricted to fully vaccinated travelers. It's important to note that recent changes to Spain's entry requirements now state an individual is 'fully vaccinated' when their final dose was received 14-270 days prior to arrival, meaning a booster dose may be needed to enter.
Switzerland
Currently, unvaccinated U.S. citizens are not allowed to enter the country for tourism. Fully vaccinated travelers must have had their final dose 9 months prior to arrival, and there are no testing requirements for vaccinated visitors.
Extra Precautions for Eastern Europe
With the current affairs in Russia and the Ukraine, there is some travel hesitancy regarding travel in Eastern Europe. While some airlines and cruises have adjusted their routes, it's still safe to travel to bordering countries such as Hungary, Poland, and Slovakia.
However, it's important to note that many Ukrainian citizens seek refuge in Poland, so accommodations in the country may be limited. Additionally, travelers should always have photo identification available if it is requested by law enforcement officials.
Europe's top 5 travel destinations
Looking to add a few places to your bucket list? Check out these incredible cities and make sure you know the details for visiting this year.
Paris, France
Marked as the best place to visit in Europe, Paris is a beautiful and romantic city with highly regarded historic museums and monuments. Unvaccinated travelers will need to show proof of a negative test.
Rome, Italy
A top destination spot for many tourists, Rome has some of the best pizza and pasta in Europe, and some incredible historic architecture. Italy requires proof of vaccination, a certificate of recovery from COVID-19, or a negative test result (both antigen and PCR tests are acceptable).
Amsterdam
This stylish city is full of art, culture, and architecture, and is regarded as the 7th best place to visit in Europe. Travel restrictions have recently been eased within Europe, and fully vaccinated travelers are welcomed without a pre-departure test. Unvaccinated travelers cannot enter the Netherlands.
Santorini, Greece
Greece is full of unparalleled views and crystal-clear water. However, Santorini tops the charts for the best destination in Greece. The volcanic environment has created some of the most unique beaches with jet-black and raging red sand at Kamari Beach and Red Beach. Travelers who have a proof of vaccination or recovery can enter.
Prague
The capital city of the Czech Republic is fantastical. The Gothic architecture is a sight to behold, including the castles and vibrant atmosphere. This is a beautiful destination and a great budget travel spot.
The US Embassy currently does not recommend travel due to COVID-19 levels; however, restrictions are gradually easing and fully vaccinated travelers are permitted into the country.
Be Aware and Book Business-Class
As with traveling anywhere – particularly during the pandemic – understanding the environment you're traveling to is an important measure to staying safe. New restrictions and travel requirements are popping up frequently, so it's important to remain aware of the documentation you'll need when abroad.
When booking, opt for business-class flights. They're more comfortable for long flights (like to Europe) because they offer free food and drink, recline (sometimes into a bed), and – most importantly – have way more leg room. Not to mention they're cheaper than first-class.
If you're ready to book your next trip to Europe and visit one of these first-class destinations in business-class comfort, rely on Lets Fly Cheaper to get you the best deal.