All Nippon Airways Business Class
All Nippon Airways, also known as ANA or Zennikku is the largest airline in Japan. The airline provides services to 35 international destinations and 49 domestic stops and has more than 15,000 employees. Currently, All Nippon Airways has more than four subsidiaries including Air Nippon, ANA Wings, Air Japan and ANA and JP Express. The international flight services of ANA Airlines include First Class, Business Class, Premium Economy and Economy.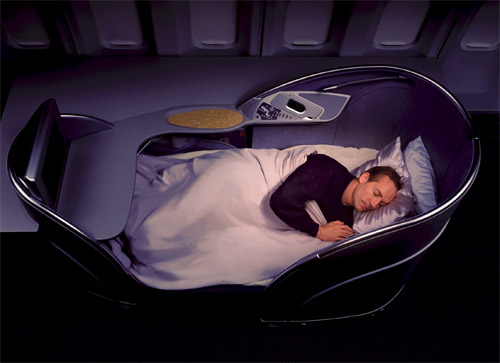 The Business Class offers all solutions to people who seek a business atmosphere with the latest amenities and comfort. The fully-flat table with 150% more space allows the travelers to be more practical with their work and clients. Use it as a work table to analyze lengthy work reports or host a dinner to promote business relations you're your guests; the Business class will give you the experience you seek thousands of feet above ground. With its aisle-side seats, passengers no longer have to worry about their neighbors while resting, dining, sleeping or enjoying the entertainment system. The culinary specialties include seasonal items from expert Japanese chefs, served by a local crew that is ever engaged in making the travelers flight a memorable one.
The passengers can enjoy the best entertainment or make the most important deals in the privacy of their own seats. For First Class travelers, the luxury air trip starts off before boarding the plane. The state-of-the-art lounges set the First Class passengers on the right start as they proceed to check in for the pleasant journey that's to come next.