Delta Airlines Business Class
About Delta Airlines
Founded in 1924, Delta Airlines is one of the major airlines of USA, serving all continents except the Antarctica. The airline, along with its subsidiaries, operates more than 4000 flights every day.
Delta Airlines is headquartered in Georgia, Atlanta with the largest hub in the world at Hartsfield-Jackson Atlanta International Airport. Since 1999, Hartsfield-Jackson has been recorded as the busiest airport based on the number of take-offs and landings. The number of passengers flying from this airport exceeds 88 million annually.
Delta Airlines, a founder of the SkyTeam alliance, took over Northwest Airlines, leading to the formation of the biggest worldwide airline in terms of passengers carried.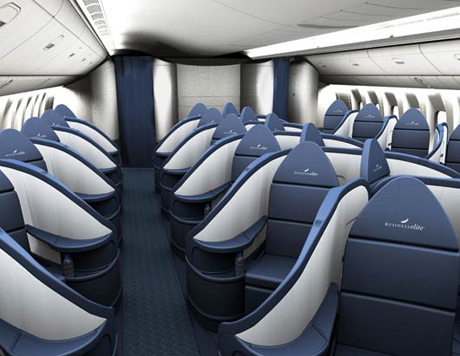 The airline is known to employ more than 80,000 employees. The CEO of the company is Richard H. Anderson and the President is Edward Bastian.
SkyMiles is the frequent flyer program of Delta Airlines allowing its passengers to collect miles and enjoy privileges over them. The airline's lounge is known as Delta Sky Club. The current slogan of the airline is "Keep Climbing."
Delta Airlines Business Class
The airline offers six travel classes to its passengers, namely Business Class.  Currently, Delta airlines offers Economy, Main Cabin, Delta Comfort+, First Class, Delta Premium Select, and DeltaOne. Note that the last two are only available on long-haul flights, with Premium Select only on select international flights.
Delta's class names can be confusing, as Delta does not provide a true first class. The highest level of luxury that Delta offers is their DeltaOne class. If you research this class, you fill find that this is the only class that provides lie-flat seating, a common seating option in other airlines' business class.
The DeltaOne cabins are equipped with folding tables, a moveable reading light, universal power ports, and on-demand entertainment programs. Wi-Fi is available at an additional charge.  180-degree lie flat seats are 76″-82″ long. DeltaOne passengers receive free meals, an amenity kit, and complimentary alcoholic beverages, including top-shelf liquor. DeltaOne passengers will also have privileges at the Delta Sky Club.