Continental Airlines Business Class
Founded in 1934, Continental Airlines is one of the chief US airlines based in Chicago. Originally known as the Varney Speed Lines, the airways transported mail as well as passengers to different parts of America Southwest. In 1937, the airline obtained its current name and expanded its domestic services with the help of a jet craft in 1960. In 1978, the airline started focusing on international destinations and started its operations across Southeast Asia and South Pacific. The airways entered serious financial problems in 1980 that led to subsequent bankruptcy.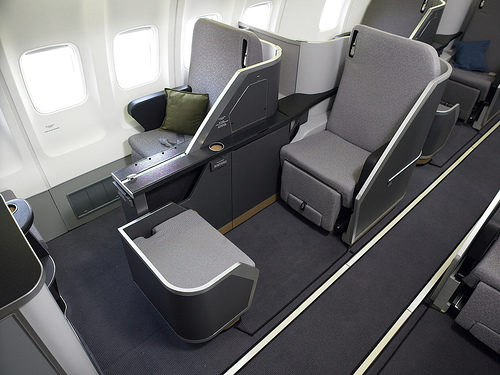 As per 2010, Continental Airlines was the fifth largest airline in terms of passengers flown and fourth largest in terms of passenger-kilometers travelled. Formerly the member of SkyTeam alliance, Continental moved to join Star Alliance after ending the contract with the former in October, 2009. Continental Airlines provides services to more than 262 destinations on a daily basis, of which 130 are domestic destinations while 132 are international stops.
The Business Class in Continental Airlines, BusinessFirst, offers its passengers with a completely lie-flat bed with more than 6.5 feet sleeping space. The headrest can be positioned in 6 different ways and the shell allows the passengers to enjoy their privacy. The passengers of Domestic First Class or International Business Class enjoy 21 inches wide seat along with nearly 38 inches of pitch.
The frequent flyer program of the airline is OnePass which will be converted into MileagePlus from January 1st, 2012. Continental Airways has one airport lounge, United Club. The airline's slogan is "Work Hard. Fly Right".