WELCOME TO OUR TRAVEL BLOG
Six Hotels That Used To Be Something Else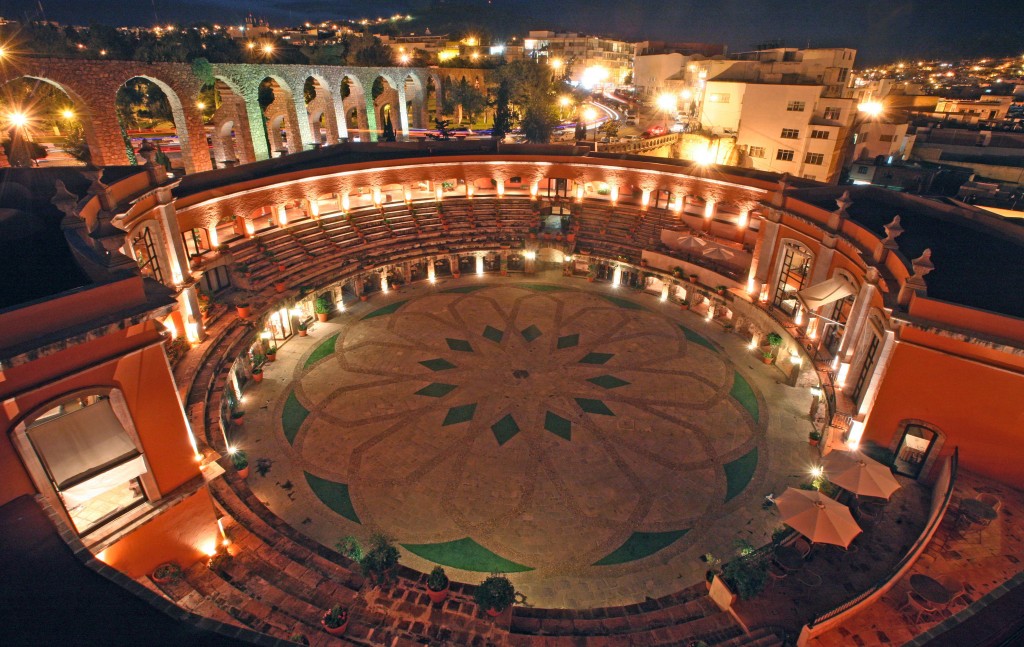 A once-in-a-lifetime travel experience doesn't have to be put on hold when a traveler goes to sleep! Here are some unusual locations that have been transformed into luxury hotels. See if you'd stay at one of these hotels that used to be something else.
No Man's Fort, UK

Constructed between 1867 and 1880, this hotel was once a Victorian-era fort built to protect Portsmouth from an attack by Napoleon III. It continued to be used as a fort during both World Wars and was named a historical landmark in the 1980s. The fort reopened as a luxury hotel in 2012 and holds 22 bedrooms, a lighthouse penthouse suite, a laser quest arena, hot tubs, and even a nightclub. With its remote location and historical flourish, this tiny island is now being fought over for very different reasons.
Quinta Real Zacatecas, Mexico

Time travel is nearly a reality at this 17th century San Pedro bull-fighting ring. Maintaining its beautiful colonial architecture, this luxury hotel holds around 50 suites as well as a number of upscale restaurants that overlook the former bull ring. There's even an underground bar in the "bowels" of the stadium.
Hotel Im Wasserturm, Germany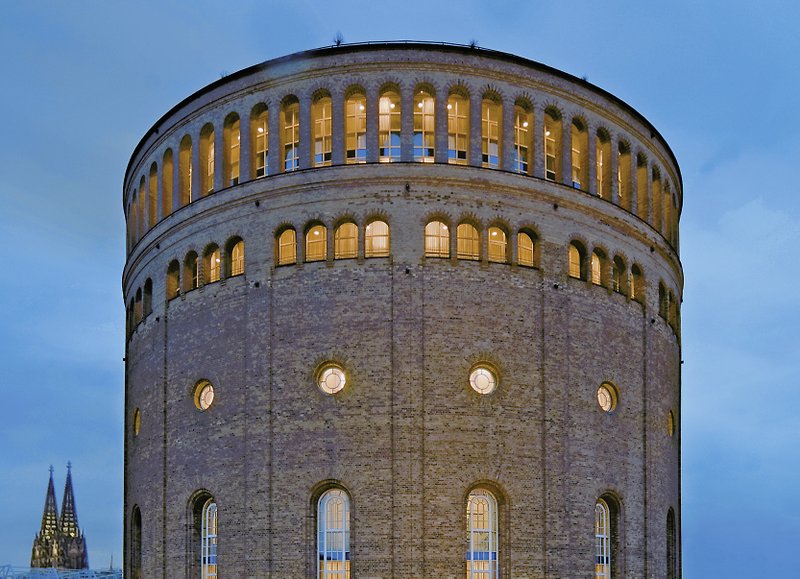 Built 140 years ago, this water tower was once one of the largest in Europe! The 10-floor structure was partially destroyed during WWII but was rebuilt and converted into a hotel in the 1990s. It now holds 88 hotel suites, two restaurants, a bar, a garden, and a panoramic rooftop terrace that overlooks the Cologne Cathedral.
Liberty Hotel, USA
There was once a time when guests were none too happy to be spending the night in this building. Originally called the Charles Street Jail, this Boston prison was opened in 1851 and has housed some famous inmates like Malcolm X and Boston mayor J.M. Curley. The jail was reopened as a hotel in 2007 and holds 300 rooms, 5 high-end restaurants, and retains its 90 feet high central rotunda, as seen above.
Sala Silvergruva Hotel, Sweden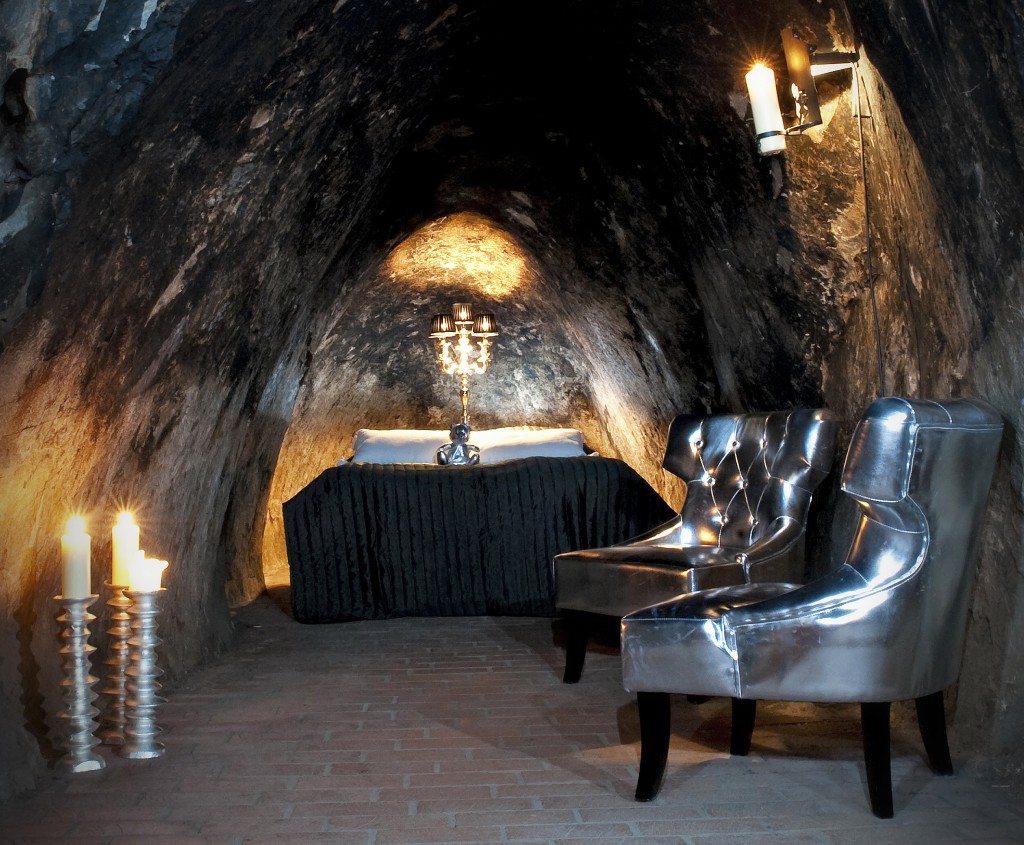 You don't often get to take the elevator down to your hotel room! But that's just what you do at this former silver mine, sitting more than 500 feet underground in Sala, Sweden. The hotel contains just one suite for two people. There's definitely no cell service down here, but don't worry – there's an intercom radio to communicate with hotel staff. Not too keen on staying overnight in a cave? You can still check out the mine with a guided tour.
Crane Hotel, The Netherlands

Operating heavy machinery is not something you'd expect to do on vacation! Nicknamed "the blue-headed spider", this 150 foot tall crane was once used to unload wood from merchant ships. In 2001, the crane was refurbished and now holds a two-person hotel room that can be rotated 360 degrees for a panoramic view that overlooks the Wadden Sea! The crane contains all the amenities you'd expect from a hotel room, like free internet, a king-sized bed, and even complimentary breakfast, delivered to you via a special lift.