WELCOME TO OUR TRAVEL BLOG
Baby On Board: How Airlines Handle Infants in Business Class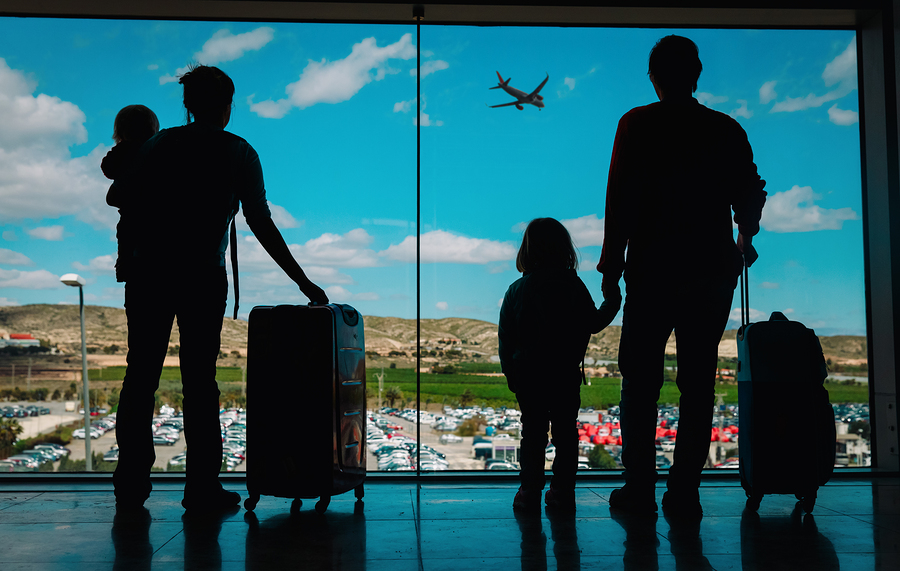 Every single traveler knows the unique dread of stowing your carry-on in the overhead bin, getting comfortable in your seat, and then looking up to the heart-wrenching sight of a weary set of parents drifting Hesperus-like up the aisle, a newborn baby in arms.

The dice have been cast, and your sanity is at stake: will the child spend the flight blissfully asleep, only occasionally waking to burble joyfully (and quietly!) for a few minutes at a time? Or will your long-haul flight become a Dantean horrorshow of ear-piercing shrieking from which there is no escape?

Once upon a time, this gamble was rarely relevant to passengers traveling in business and first class.
But times are changing.
Lately, there's been a sharp increase in the number of juice-box-toting jet-setters traveling in luxury classes, which, for other passengers–who can sometimes pay upwards of $30,000 a flight–is deeply unwelcome. But the legality of banning toddlers and other neophytes from first and business class flights is tenuous (and, not to mention, every howling child squeezed on to a plush lie-flat bed is another few thousand dollars' in the airline's pocket).

Are business and first class travelers therefore doomed to a future of a screaming baby or unruly children running amok throughout the cabin? Has the age of relaxing travel in fully lie-flat seats been replaced by the age of tossing and turning on your red-eye as the child in the next seat over decides the stress of travel (on an ill-advised red-eye, no less?!) is too much and there is nothing to do about it but unhinge their tiny jaw and let forth an endless howl?

Maybe not.
Some airlines have heard the complaints, and are stepping up to address it.  

By far the most stringent new regulations have come from Malaysian Airlines, which has unilaterally banned children from flying in first class. Perhaps a bit harsh, but first-class passengers on Malaysian air are no doubt thankful. Will other airlines follow suit? Likely not, but there are certain steps that many airlines have taken (or should consider taking) to make long-haul flights more enjoyable for customers, no matter what class they're in.
Virgin Atlantic, a powerhouse in leading innovation in the airline industry—-singularly so, now that Virgin America has been acquired—-is one such brand that is doing their best to combat this growing issue. Richard Branson has spoken about introducing a children-only cabin on future Virgin flights, complete with nannies to look after them. Unfortunately, though, the idea hasn't gotten off the ground—-pun entirely intended—-because of the FAA's concerns with worst-case scenarios in the event of an emergency (i.e., children separated from their parents during an evacuation procedure).

Flying nannies, on the other hand, have started to enter the industry, on airlines such as Etihad. These nannies will greet passengers upon boarding, and act as an extra set of hands throughout the flight, usually equipped with entertaining diversions such as origami, arts and crafts, hand puppets and even face-paint.

Other airlines have introduced family lounges, complimentary stuffed animals, special in-flight kid's meals, and Air New Zealand has even gone so far as to develop a bench-seat called the "Sky Couch" for families traveling in economy.

Will these steps be enough to stem the deeply-embedded, mostly-justified irritation of business and first class travelers forced to share their cabin with wee babes? Only time will tell.

Until then, thank god for complimentary noise-canceling headphones.