American Airways Business Class
Founded in 1930 as American Airways, the American Airlines first commenced its operations in 1934. The fourth largest airline in terms of its operating revenues and passenger miles transported, the American Airlines is headquartered in Fort Worth, Texas. The company sings the slogan "We know why you fly." It also owns an airport lounge, namely the Admirals Club. The airline has flights to four continents, with five major hubs in U.S. including Dallas/Fort Worth, Miami, New York, Chicago and Los Angeles.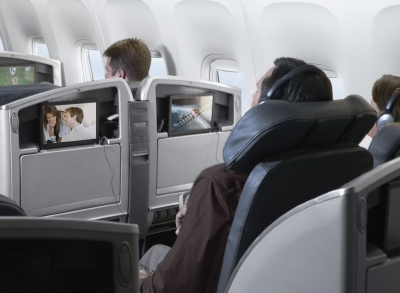 In recent years, American Airlines has launched flights to different parts of Asia. However, the airline has seen mixed success and discontinued many of its flights after first year of commencement. The airline shares Codeshare Agreement with a number of airlines, including Eithad Air, Gulf Air, Air Berlin, WestJet, Jet Airways, Cape Air, El Al, Air Pacific.
The Business and First Class service in any American Airlines flight that exceeds two hours duration offer free, full meal service if the flight falls within any meal time. However, if the flight timings do not involve a meal time, then snacks and drinks are available for the passengers.
The meals are sumptuous to say the least with several different specialties to choose from and served in very presentable way. Alcoholic drinks are free for all Business and First Class passengers whereas all passengers can enjoy non-alcoholic beverages for free. Headsets are also available for Business and First Class passengers free of cost; however, passengers are charged two dollars on the domestic flights.