Business Class to Singapore
Singapore with its tropical friendly climate has a unique blend of the modern and the ancient setting. Named originally as Singapura by a Malayan prince in the 14th Century, Singapore is often referred to as the Lion City, which the name means.  Being one of the most prosperous countries in the world people travel from around the world for both business and pleasure.
Tall skyscrapers, modern subways, busy streets, and vibrant nightlife make up its contemporary mood. You can feel the Chinese, Indian, and Malay influences when you taste their savory dishes, visit their ethnic communities, and interact with residents. One thing you will absolutely love about Singapore is their astounding hawker centers where you can find almost any Asian food for a very affordable price!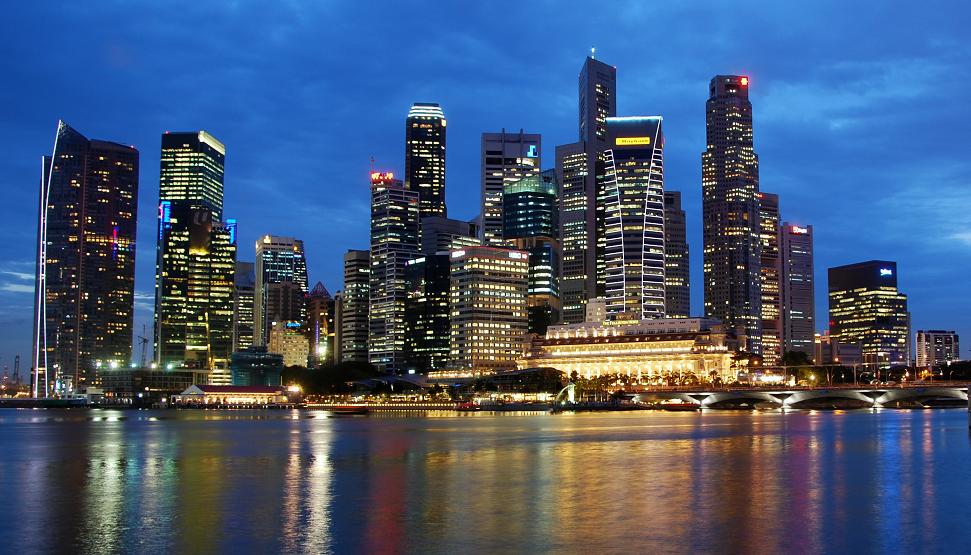 Shopping is equally extraordinary in Singapore where you can find cheap items sold in stalls to the most expensive and branded products in posh boutiques.
Although Chinese comprise most of the population, Asia is filled with a range of ethnical cultures including Malays, Indians, Burmese, Filipinos, and Indonesians comprising a minority of Singapore's population.  Although alcohol is very pricey in this metropolis, it will not stop you from having a fantastic time in the Lion City.  Bars and night attractions provide entertainment all night long, you can visit their island destination, Sentosa, where you can see live shows, the famous Merlion, and fun and exciting water activities, and experience a safari mood with their wildlife attractions. Gambling and casinos are soon to open this 2010 and surely there are more to look forward to in the future.
Climate:  Singapore climate is generally very hot with rainfalls throughout the year but heaviest during November through January.
Transportation:   Singapore transportation includes the rail, the Mass Rapid Transit, the Light Rail Transit, Cars, Taxis, Ferryboats and bicycles.
Most tourist who visit Singapore tend to move first towards the famed retain stretch of Orchard Road, where you can find brand named clothing, handbags, and many more. Take a nice relaxing walk away from the noisy city with Singapore Botanic Gardens. The garden is open from 5am to midnight, it is a great place to walk around, take in fresh air, and see beautiful plants. If you are look to see a more traditional side of Singapore, then be sure to visit Singapore's Chinatown Heritage Centre. Chinatown Heritage Hotel Centre offers an entire set of bedrooms, kitchen, and street scenes from the late 19 and 20th century. Spend a day to yourself; enjoy a nice massage from Bath Culture Foot Therapy. Many tourists enjoy this part of the trip. et away from the monuments and historical attractions, visit the Swan Bells or the Burswood Entertainment Complex for a Singapore type style of fun.
Singapore Business Travel Tips
Singapore Changi International Airport is the main airport of Singapore. The Airport is about 10 miles away from the city, so business travelers may have to ask for a driver, which the airport will provide for you. When traveling business class flights to Singapore, travelers prefer to reside in one of the many five star luxury hotels that Singapore has to offer, such as the Four Seasons Hotel.